If you're a business owner and would like to list your business or attraction in our direction, or if you know of a local resource we should list here, please click ADD LISTING and let us know please.
---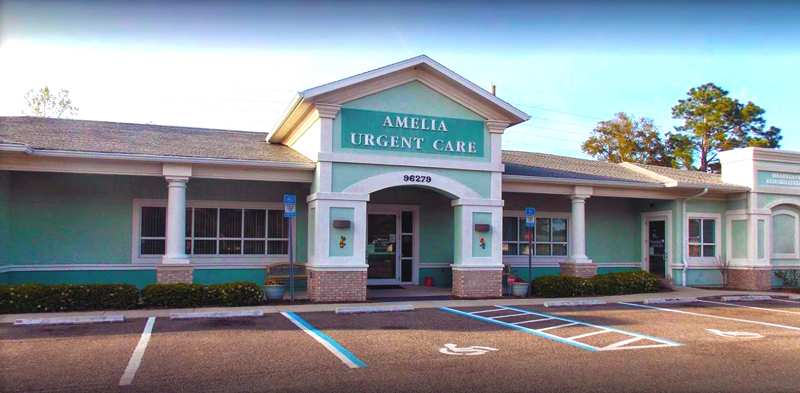 96279 Brady Point Road , Fernandina Beach, Florida 32034, United States
Located in or serves the following communities
Tagged in the following categories
---
Amelia Urgent Care and Amelia Medical Care are a quicker, more convenient and cost-saving alternative to the emergency room when you are facing a non-life-threatening Injury or Illness.
We promptly address non-life-threatening INJURIES and ILLNESSES – Without an Appointment.
Our modern, state-of-the-art WALK-IN clinics have extended hours and provide Acute and Chronic Illness management, including diabetes, high cholesterol and hypertension.
With onsite Labs, digital X-Ray and EKG, our goal is to get you in and out in about an hour.
URGENT CARE
WALK-IN Medical Care for adults and children – No Appointment Needed
Reasonable fees for high-quality medical care
ILLNESSES or INJURIES, such as:
Wounds and Lacerations (sutures)
Respiratory Illness – colds, sinuses, allergies
Sore throat, strep, earache
Flu and pneumonia symptoms, coughs, bronchitis
Bites, rashes, minor burns
Sprains & Strains
Fractures
Sports, Boating and Fishing Injuries
Headaches
Nausea and Vomiting – IV fluids
Urinary Tract Infections
Sports Physicals
FAMILY MEDICINE
Routine Care
Treatment of minor injuries and illnesses, including colds, the flu, rashes, asthma flare-ups, arthritis, migraines, etc.
GI Conditions
Basic Orthopedic Issues
Physicals
Asthma Management
Diabetes
Hypertension
OCCUPATIONAL MEDICINE
Work Injuries and Workers Comp
Employer Services
Drug & Alcohol Testing
Physicals: Employment-related exams
DOT, FAA, Divers
PFT's (Spirometry)
Tuesday
8:00 am - 7:00 pm
Wednesday
8:00 am - 7:00 pm
Thursday
8:00 am - 7:00 pm
Saturday
9:00 am - 5:00 pm