If you're a business owner and would like to list your business or attraction in our direction, or if you know of a local resource we should list here, please click ADD LISTING and let us know please.
---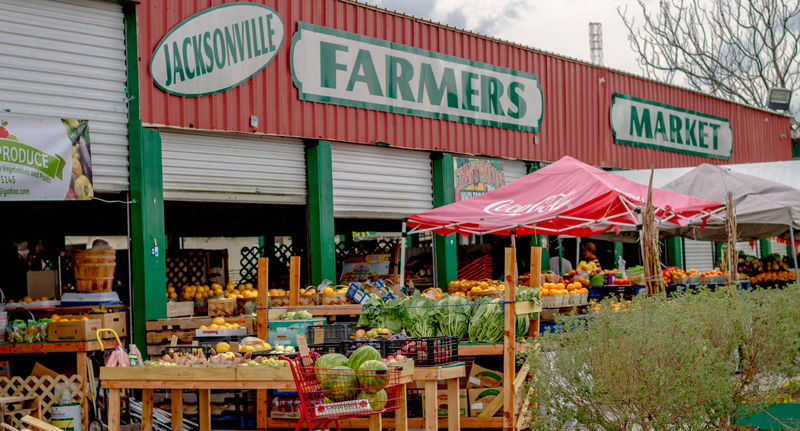 1810 West Beaver Street , Jacksonville, Florida 32209, United States
Located in or serves the following communities
Tagged in the following categories
---
The Jacksonville Farmers Market is North Florida's largest and oldest farmers market with up to 100+ farmers/vendors selling retail and wholesale items. Seasonal, ethnic, organic, specialty and unique products are always arriving fresh daily.
You can occasionally find seafood, flowers & plants, honey, boiled peanuts, syrups, gourmet dressings, and more, throughout the year. Save 50 to 70+% and moreover stores on produce and agricultural food products at the market.
Admission is FREE and open to the public.
JFM is an actual working farmers market, visited by over 25,000 people a week from all over the Southeast, and is proven great fun for locals, visitors, kids, grandparents, and families alike. The market is easily accessible from I-95 (via Union/Beaver Street from the south and Kings Road/Beaver Street from the north) and I-10 (via Stockton Street, and only minutes west of Downtown Jacksonville.
Visit us, Monday – Saturday, Dusk – 6:00 PM [wholesale],
and 7:00 AM – 6:00 PM [retail], Sunday, 7:00 AM – 6:00 PM.
See you at the Market!