If you're a business owner and would like to list your business or attraction in our direction, or if you know of a local resource we should list here, please click ADD LISTING and let us know please.
---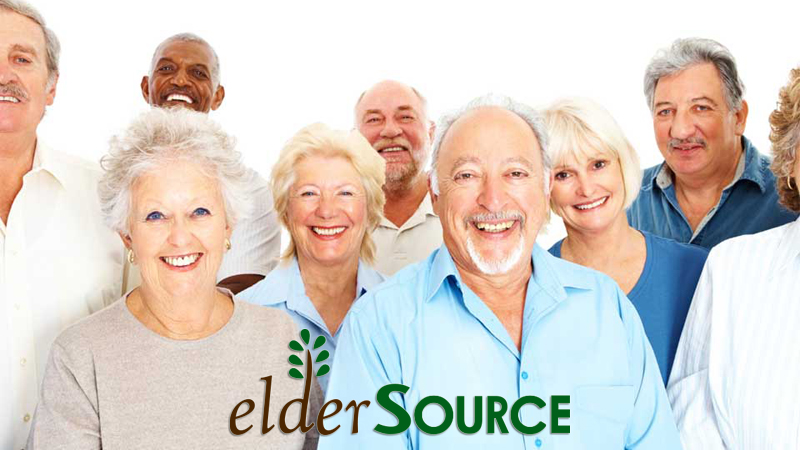 4160 Woodcock Drive , Jacksonville, Florida 32207, United States
Located in or serves the following communities
Tagged in the following categories
---
ElderSource Empowers Northeast Florida Seniors in Baker, Clay, Duval, Flagler, Nassau, St. Johns and Volusia Counties.
ElderSource is a private, not for profit agency designated by the state as the Area Agency on Aging and Aging & Disability Resource Center for Northeast Florida. ElderSource serves as the focal point to which elders, adults with disabilities, caregivers, Northeast Florida seniors, and the general public can receive information, referral, assistance and answers on all aging issues. We are a part of a nationwide network of over 618 Area Agencies on Aging, governed by a local volunteer Board of Directors and advised by a Volunteer Advisory Council.
ElderSource has much to offer seniors, persons with disabilities and caregivers seeking assistance. Our ultimate goal is to provide service, resources and support so elders can live and age with dignity and independence.
The following programs are coordinated by ElderSource staff. If you need more detailed information on any or all of these programs and services call the ElderSource Aging & Disability Resource Center (ADRC) HelpLine at 888.242.4464.
SHINE – Serving the Health Insurance Needs of Elders
Serving the Health Insurance Needs of Elders (SHINE) is a federally funded program, coordinated locally by ElderSource. It provides free insurance counseling and information about Medicare, Medicaid other health insurance, long-term care planning and prescription assistance. SHINE uses a network of trained volunteer counselors. For additional SHINE information call: 904.391.6699.
SNAP – Supplemental Nutrition Assistance Program
Commonly known as the food stamp program, ElderSource will walk clients through the process of applying for SNAP, help them determine eligibility and how to receive food assistance. For more details about SNAP, call the ADRC HelpLine 888.242.4464.
LGBT – Care for Lesbian, Gay, Bisexual, Transgender Seniors
The ElderSource mission is to connect caregivers and seniors to the resources they need as they age, without discrimination based on gender, religion, sexual orientation or race. Call today about our LGBT elder sensitivity training or information about LGBT senior-friendly resources. Call the ADRC HelpLine at 1.888.242.4464.
Medicaid
ElderSource knows your rights about Medicaid and how to apply for assistance. Not sure of all the details about Medicaid, if you qualify and how to apply? Get answers today. Call the ADRC HelpLine at 1.888.242.4464.
Other Support Services – Call 1.888.242.4464.
The following services are not directly offered by ElderSource. However, our Customer Service Specialists will be pleased to talk with you, assess your specific needs and connect you to the agencies that provide these services. Please note that funding for any of the services mentioned rely upon state or federal financial sources to support the service. Please call an ElderSource ADRC Customer Service Specialist to determine availability and eligibility for services and what provider agencies are available to help you in your community.
In-Home Services
Senior Center and Community Services
Caregiver Support Services and Respite Care
Medication Management
Adult Day Care
Adult Day Health Care
Case Management
Chore Services
Congregate Meals
Emergency Alert/Response
Gerontological Counseling
Home-Delivered Meals
Home Energy Assistance
Home Repair & Modification
Home Health Aide
Homemaker Helper
Legal Assistance
Mental Health Screening
Personal Care
Recreation
Nutrition Counseling
While we do provide some direct services to our clients, many of our services are coordinated through contracts with qualified agencies and professionals to ensure you get the help you need when you need it most.
Relay Service available at 7-1-1
Tuesday
8:00 am - 5:00 pm
Wednesday
8:00 am - 5:00 pm
Thursday
8:00 am - 5:00 pm