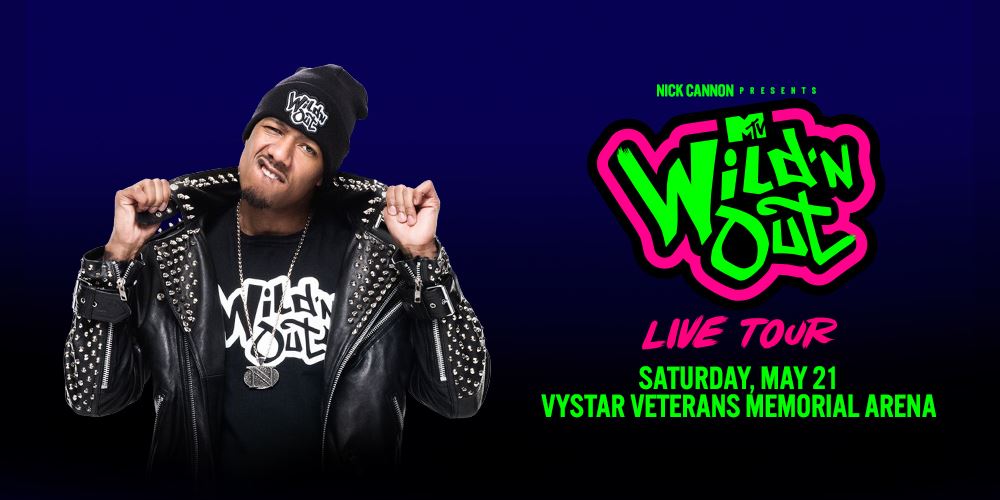 Wild'n Out Live Tour
Nick Cannon announced Nick Cannon Presents: Wild 'N Out Live Tour, a live run that will bring Cannon's famed MTV series to the road and will mix up comedy, variety, and game show elements all in one for fans of the improv/competition show on each stop. Each night Nick Cannon and the Wild 'N Out cast members will also invite members of the audience to join them for Wild 'N Out's most popular games.
---
Will there be required social distancing inside the ASM-Jacksonville Venues?
Facial Coverings and Social Distancing is encouraged wherever possible within the venue.
Will there be socially distanced or pod seating at upcoming events?
Seating for this event will be in compliance will State and City laws and guidelines and established by the event organizer. This event has been sold at maximum capacity.
Will masks or face coverings be required?
Subject to compliance with state and local laws or mandates, and based on the needs of the event organizer, masks or face coverings will be encouraged inside the venue and should be worn when social distancing is not possible. The mask policy is subject to change based on state and local laws and guidelines and the protocols established by the event organizer.
What cleaning protocols will the ASM-Jacksonville managed venues have in place to prepare for upcoming events?
ASM-Jacksonville will follow ASM Global's VenueShield protocols and have each venue thoroughly disinfected before each event. During events, the venues will be continuously cleaned and disinfected, particularly in high touchpoint areas including, but not limited to handrails, elevator buttons, concession and merchandise countertops and door handles.
What precautions are in place for food and concession safety?
There are plexiglass shields at each point of purchase. Mobile ordering for concessions is available at VyStar Veterans Memorial Arena and TIAA Bank Field and all concession transactions will be cashless to help reduce touchpoints and lines.
What other health and hygiene precautions will the ASM-Jacksonville venues be taking?
VenueShield signage is installed throughout to remind guests of health, safety, hygiene, and social distancing practices and additional hand sanitizing stations have been installed throughout the venues for guests to use during the event.
The ASM Global-managed venues will be operating in consultation with ASM Global's industry-leading VenueShield program, trusted protection for the live experience. This VenueShield program ensures that ASM facilities are clean and certified at the highest standards for the safety and health of guests, employees and clients. Our doors will be open in compliance with VenueShield protocols and State and City guidelines in addition to customizing those protocols based on the needs of each event organizer to create a safe and fun environment for all guests.