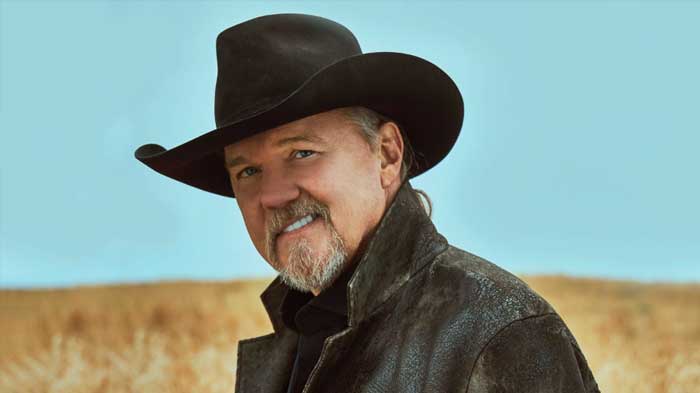 Trace Adkins (NEW DATE)
with special guest Eddie Montgomery of Montgomery Gentry
---
Trace Adkins performance on Thursday, December 2, 2021 has been rescheduled to Saturday, October 15, 2022.
All previously purchased tickets will be honored at the new date. If you are unable to attend the new date, please visit the link on [get tickets] this page for more information.
---
"I've got to the point where it's all up to me now," says Multi-Platinum Country star Trace Adkins, 25 years into a career filled with bold authenticity and chart-topping smashes. "I can do whatever I want … and that's a beautiful place to be." In truth, he's been doing that all along, fusing a booming baritone and commanding stage presence with sounds from all across the Country spectrum–sometimes with a mischievous wink. But on his 13th studio album, The Way I Wanna Go, Adkins takes the idea to heart.
Since his debut in 1996, the larger-than-life star has sold over 11 million albums and charted more than 37 singles, sending 14 into Billboard's Top 10. He's also racked up two billion streams and boasts a reputation for fiery live performance–not to mention his multiple Grammy nominations, awards from the ACM and CMT, and a willingness to think outside the box. Now, with 25 all-new tracks to celebrate the 25th anniversary of his Dreamin' Out Loud debut, Adkins brings it all together.
And with a sound that ranges from timeless twang to beat-driven bravado, it brings a who's who of unpredictable guests along for the ride. All-star collaborators include Blake Shelton, Luke Bryan, Stevie Wonder on harmonica, Snoop Dogg, Pitbull, Keb' Mo' and Melissa Etheridge. And Adkins' creative craftsmanship is sharper than ever.
Delivered with pride and a sense of against-the-odds determination, Adkins cautions that he's not done yet–he's loving this chapter of life too much to quit. But when he does bow out, he'll do it just like he does everything else. On his own terms.