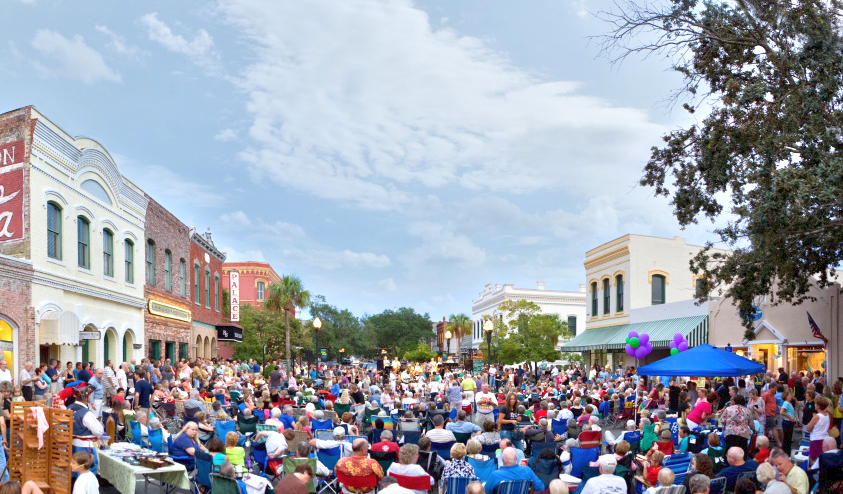 Sounds on Centre
Sounds on Centre is a free outdoor concert held on First Fridays from April through October, including a special Thursday event May 2nd – 7:30 pm following the Shrimp Festival Parade. Get ready to dance in the streets to classic rock, blues, oldies, and more at the intersections of Second Street and Centre Street in Historic Downtown Fernandina Beach Florida.
2019 Musical Artists:
April 5 – Str8-Up
May 2 – Decades Band (Starts at 7:30 pm after Shrimp Fest Parade)
June 7 – Mojo Roux
July 5 – Island Vibe
August 2 – Honey Badgers
September 6 – The Bluff 5 Band
October 4 – Surprise Guest Music Group
Sounds on Centre is created and produced by The Historic Fernandina Business Association (HFBA). During the concert, T-shirts will be available for purchase and raffle drawings will be held with proceeds going to the marketing of the downtown businesses. HFBA also donates funds to local community service groups such as the Pirates Club, Police Auxiliary, and College Scholarships.