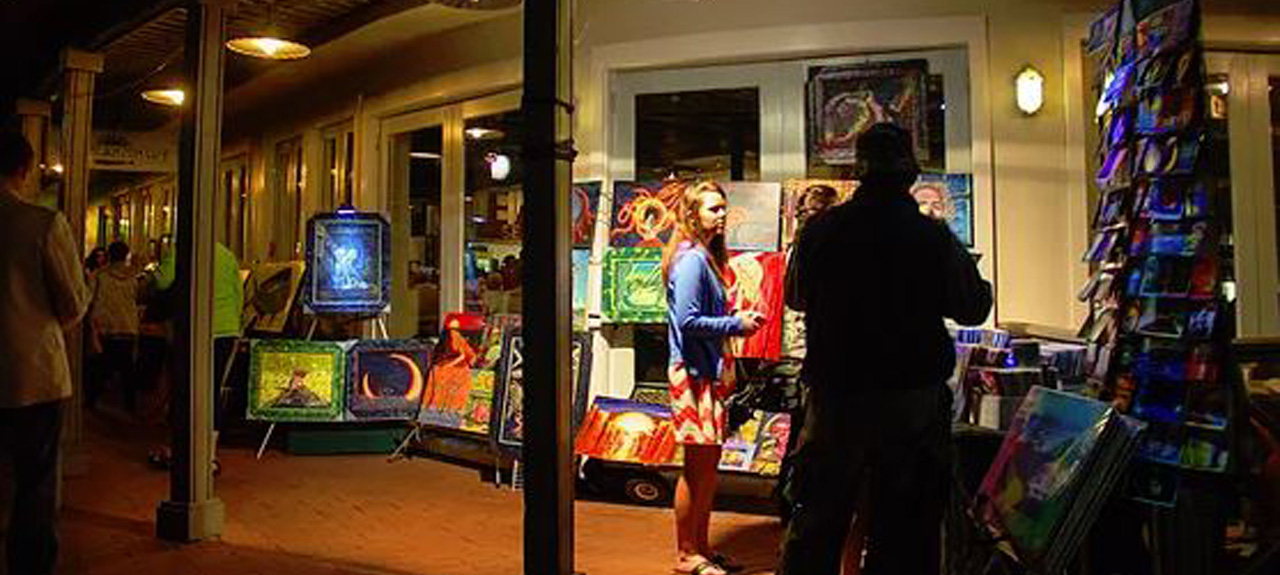 North Beaches Art Walk
North Beaches Artwalk is a free event held the third Thursday of each month from 5 to 9 pm. Featuring many local visual artists and live performers. Artwalk is held at the Atlantic Beach & Neptune Beach Town Centers.  Also at Adele Grage Cultural Center with a different featured artist every month.
With over 55 participating artists, Artwalk is a diverse art destination & shopping experience for the entire family. Local venues set the backdrop for this great monthly destination and community gathering. The overall mission of Art Walk is to expose the community to the vast number of local artists right here at the Beaches and we thank all the local shops & restaurants for making it possible!  We welcome talent from all over Jacksonville to join North Beaches Art Walk.  Always a great time….come see what's going on at Artwalk!