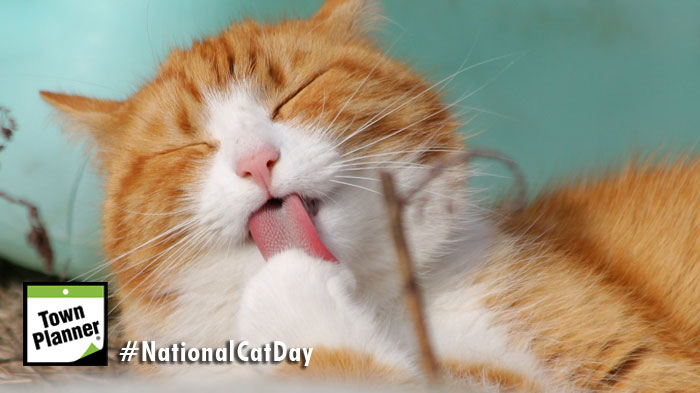 National Cat Day
"What greater gift than the love of a cat?"—Charles Dickens.
Celebrate cats and help them to find forever homes. Cats can lower blood pressure, offer unconditional love and companionship, tons of laughs, and alert their owner to danger. Please visit a local shelter and offer love and life by adopting a cat.
The top 10 ways to celebrate National Cat Day
Do you want to celebrate International Cat Day by doing something special? We have collected a few ideas for you:
1) Adopt a cat from your local shelter or cat rescue.
2) Volunteer at your local shelter and offer to play with some cats available for adoption, clean cages, and litter boxes, or anything else they need help with.
3) Bake some tuna cookies for your cat.
4) Have a safety check of your home to make sure it's safe for your new cat.
5) Buy your cat a fun new toy….condo, bed, or treats!
6) Give your cat some fun exercise by putting up some walls shelves specifically for him/her.
7) Brush your cat to eliminate excess fur and hairballs.
8) Buy your cat a collar and tag with your name and number, just in case they get outside and happen to become lost.
9) Hire a professional pet photographer for a fun photo-shoot.
10) Have a National Cat Day party and invite all your friends and their cats!
Please Be Responsible By Spaying & Neutering Your Cats