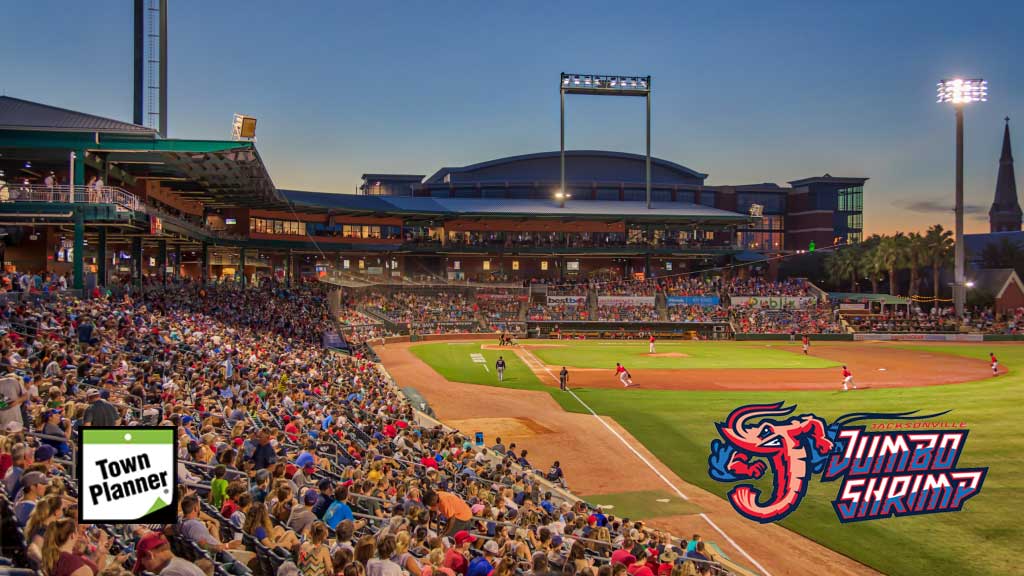 Jumbo Shrimp vs Charlotte Knights
Promotions:
Community First Credit Union Two for Tuesday
Tickets are 2-for-1 at the box office for Community First Credit Union members using their CFCU credit or debit card. Fans who are not Community First Credit Union members can learn more about membership at the CFCU table on the concourse. Offers can not be combined | Presented By Community First Credit Union

Game Highlights:
Jacksonville Sports History Night
Tonight is not about the Jumbo Shrimp; tonight is about every team that has played in the city of Jacksonville. From the Jags, Icemen, Sharks, Giants and Jumbo Shrimp to the Lizard Kings, Barracudas, Bulls, Axemen, Armada, Braves, Suns, and Red Caps. This is the night we celebrate all of Jacksonville's rich sports heritage. This game will be an educational piece that spans 9 innings of baseball and we hope you leave knowing more about Jacksonville Sports than you came with. PLUS, wear any Jacksonville Sports jersey to the game and join in the fun! | Presented By Day Dreams Of Making The Pros!