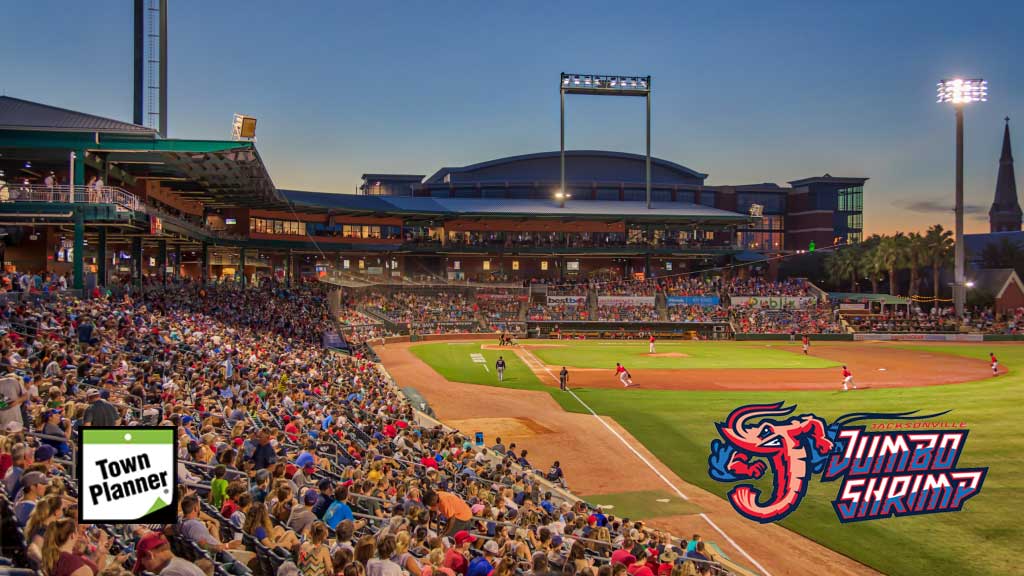 Jumbo Shrimp vs Charlotte Knights
Promotion:
Aquaculture Night – Shrimp Tail Giveaway
Come on down to the ballpark for Agriculture Night and check out the petting zoo on the concourse. …is what we could've done. However, being the crazy, cool crustaceans that we are; we're celebrating AQUACULTURE Night. We'll have aquariums on the concourse and our own little shrimp petting zoo. Plus, thanks to Charlie's Tropic Heating & Air, the first 2,000 fans through the gate will be going home with a Shrimp Tail blanket, providing hours of fun for everyone as they pretend to be a shrimp mermaid, while sitting on the couch watching Sponge Bob or Peppy The King Prawn! (Seriously though, we will have a Shrimp Petting Zoo with real shrimp) | Presented By Charlie's Tropic Heating & Air
Game Highlights:
First Responders Day
Join the Jumbo Shrimp as we say thank you to all the 1st responders in the Jacksonville area!
Boy Scout Night
The Jumbo Shrimp are proud to host our annual Scout Night at the ballpark! Email cody@jaxshrimp.com for info and to sign up.