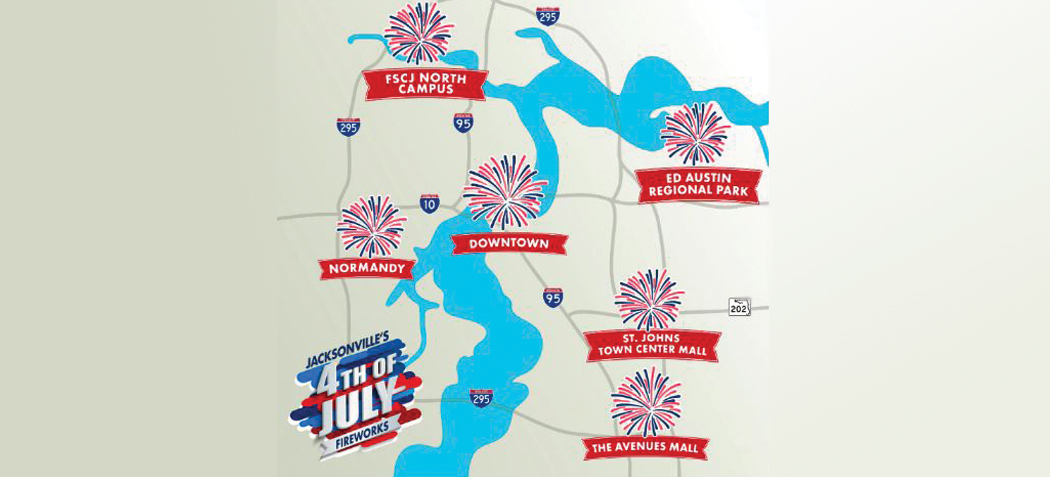 July Fourth in Jacksonville
This year, the fireworks will be launched from multiple locations throughout the city so that residents can safely watch, socially distanced, from their communities. The fireworks locations include the below:
• Downtown Jacksonville
• Northside: FSCJ North Campus
• Southside: Avenues Mall
• Beaches/Intracoastal West: St. Johns Town Center Mall
• Westside: Normandy/Lem Merrett Park
• Arlington: Ed Austin Regional Park
The Downtown Jacksonville show may be viewed from areas on both the North and South banks along the St. Johns River. The remaining launch locations can be viewed from each of its surrounding areas.
The fireworks display will begin at 9:45 p.m. all around Jacksonville.