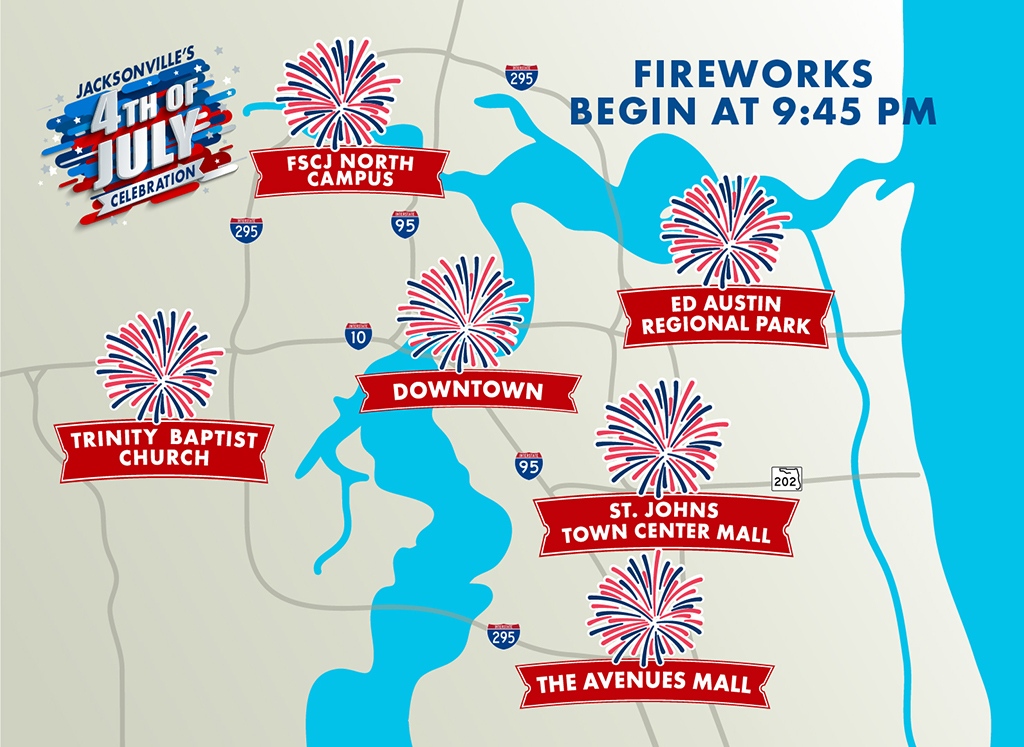 Jax 4th of July Celebration 2021
Put on your favorite red, white and blue and join us for the best July 4th Fireworks show on the First Coast! The show will begin at 9:45 p.m.
Jacksonville's Fourth of July Fireworks Celebration will return this year at multiple locations to celebrate the nation's independence. At each location, the City of Jacksonville is offering a spectacular fireworks display that will begin at 9:45 p.m. on Sunday, July 4, 2021, with free entertainment at the downtown location beginning at 5 p.m. at Riverfront Plaza.