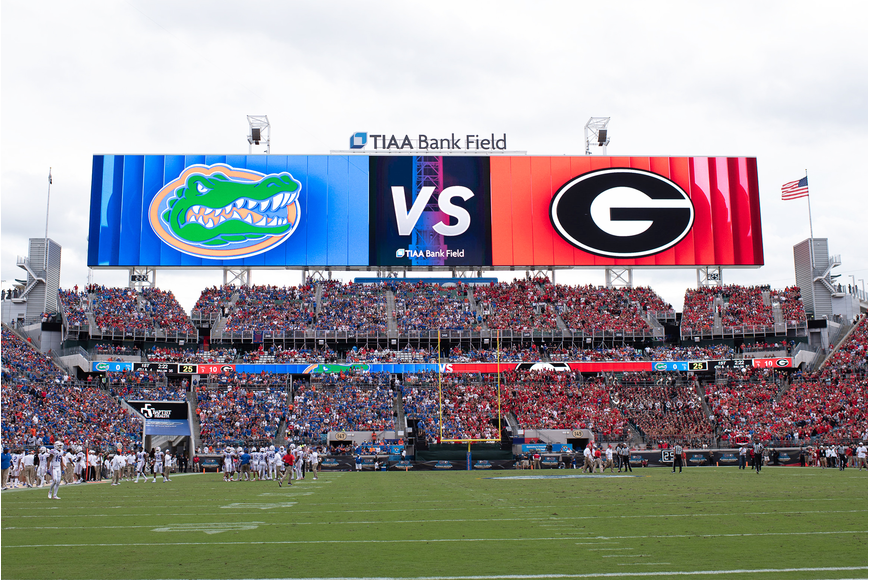 Florida VS Georgia Game – UPDATED
A tradition Since 1933
The Game kicks off at 3:30 but be sure to get there with plenty of time to enjoy all the festivities. Find out everything you need to know about the game by visiting the event website link.
COVID UPDATE: As of 10/23/2020
No cash purchases will be allowed
Beer & Wine will be available for purchase during the game
There will be no tailgating allowed in stadium parking lots.
Only game ticket holders will be allowed in the stadium lots.
Stadium parking lots will open at 12:30 p.m.
TIAA Stadium will open at 1:30 p.m.
Kickoff will be at 3:30 p.m.
Entering fans will use new self-scan ticket kiosks or mobile tickets scanned.
Face Coverings are required except when actively eating and drinking.
Non-ticket holders are strongly encouraged to stay clear of the Downtown Sports Complex area.