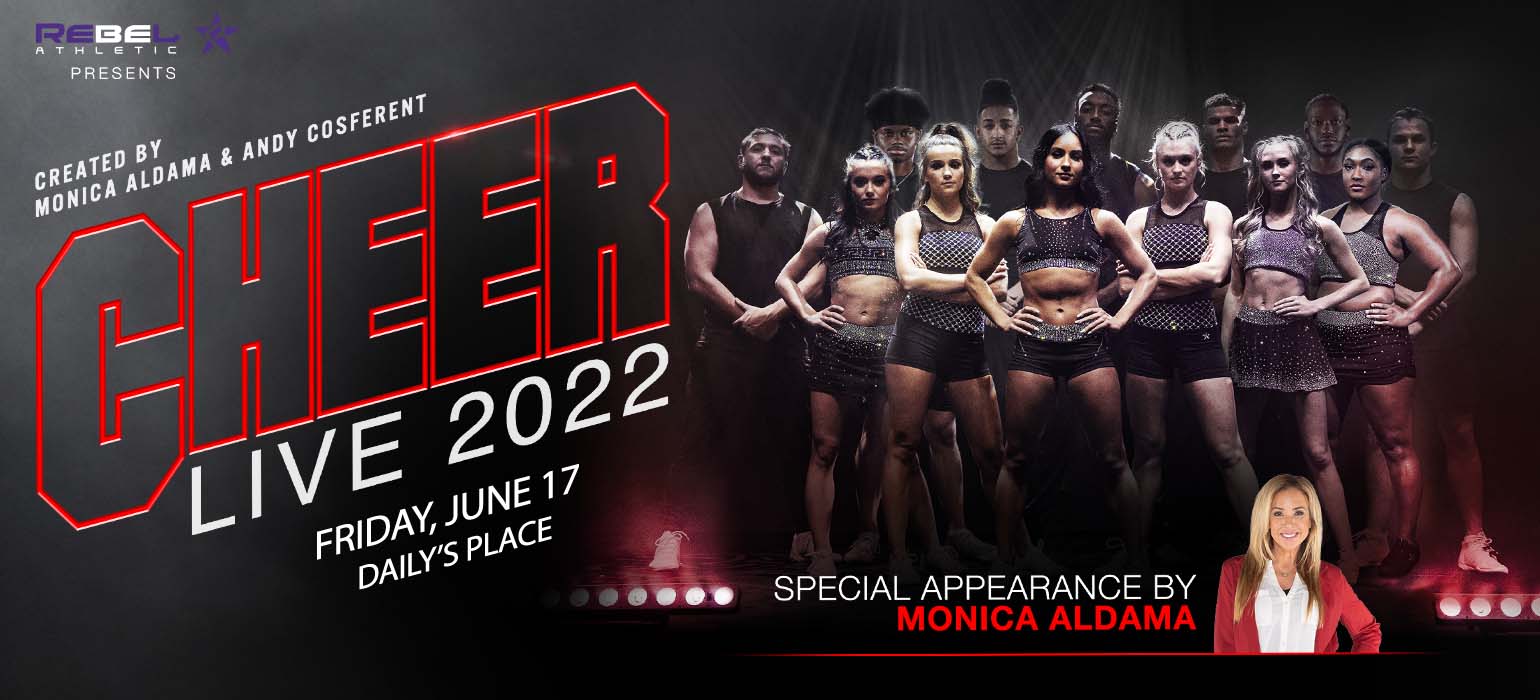 Cheer Live
Special appearance by Monica Aldama
CHEER LIVE 2022 Tour will break new ground in a first of its kind live performance touring across North America featuring athletes from Netflix's Emmy Award-winning docuseries CHEER.
Bringing together fan favorites from the two most successful rival cheer programs in the country. The premiere athletes all make mat for an electrifying exhibition of never-before-seen stunts and stage performances that are sure to have fans on the edge of their seats. Without the restraints of score cards, judges, and time limits, CHEER LIVE will transform the nail-biting sport of competitive cheerleading into a first of its kind premiere athletic event staged with the epic production value of a live concert. CHEER LIVE will change the way the sport is viewed forever, allowing younger & aspiring cheerleaders to envision a future of cheerleading beyond the mat.
The Emmy award winning docuseries CHEER recently debuted their highly anticipated second season on Netflix, immediately soaring to number one and solidifying its place as a cultural phenomenon. Cheer Live is created by Monica Aldama and Andy Cosferent.