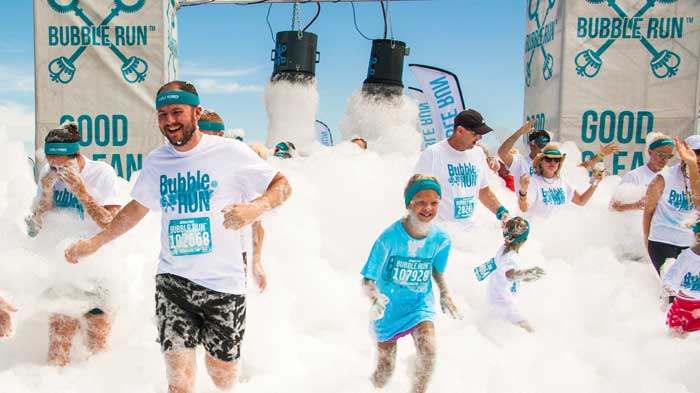 Bubble RUN 5K
What is a Bubble Run?
We all remember the good ol' days when bubbles could be the highlight of your week. Remember when blowing bubbles in the yard was a reason to race home from school? How about lathering up your car in the driveway for a good wash? Or do you remember when there was nothing better than a bubble bath? (Okay, that is still true today!)
Well, we've got some great news for you! Bubble Run has brought those good ol' days back– and the best part is you don't have to clean up the mess. Often imitated, never duplicated, Bubble Run is the original bubble run. You can expect five kilometers (3.1 miles) of a bubbly, great time as you run, walk, dance, or even push a stroller through our fun run.