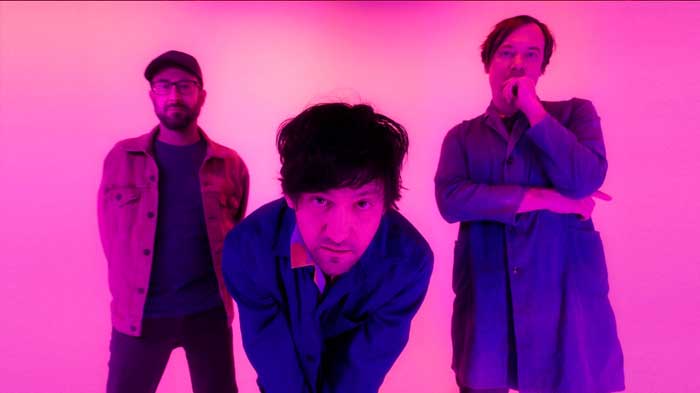 Bright Eyes
with special guest Hurray for the Riff Raff
PER ARTIST REQUIREMENT, PROOF OF A NEGATIVE COVID TEST WITHIN 72 HOURS IS REQUIRED. IN THE ABSENCE OF A NEGATIVE TEST, PROOF OF VACCINATION WILL BE ACCEPTED.
Sometimes it feels like you hear a Bright Eyes song with your whole body. From Conor Oberst's early recordings in an Omaha basement in 1995 all the way up to 2020, Bright Eyes' music tries to unravel the impossible tangles of dissent: personal and political, external and internal. It's a study of the beauty in unsteadiness in all its forms – in a voice, beliefs, love, identity, and what fills up the spaces in-between. And in so many ways, it's just about searching for a way through.
In 2011 the release of The People's Key, Bright Eyes' ninth and most recent album, ushered in an unofficial hiatus for the beloved project. In the time since, the work of the band's core members – Oberst, multi-instrumentalist Mike Mogis, and multi-instrumentalist Nathaniel Walcott – has remained omnipresent, through both the members' original work and collaboration.
In recent years, Mogis produced records for beloved folk acts First Aid Kit and Joseph, among others, as well as mixed the fine-spun ennui of Phoebe Bridgers' breakthrough 2017 debut, Stranger in the Alps. Mogis and bandmate Walcott also teamed up to write the original scores for The Fault in Our Stars, Stuck in Love, and Lovely Still, and Walcott worked as a solo composer scoring number of independent feature-length films. Walcott spent extensive time on collaboration; in addition to his arrangement work for Mavis Staples, First Aid Kit, and M. Ward, he contributed studio work to artists ranging from U2 to jazz guitarist Jeff Parker, and also traveled the world as a touring member of the Red Hot Chili Peppers.
The heart at Bright Eyes' songwriting still looms culturally, in films and TV shows and through re-imaginings by other artists. Mac Miller covered both "Lua" and "First Day of My Life"; Lorde's version of the penultimate The People's Key track, the funereal-waltz "Ladder Song," was a focal point of The Hunger Games' soundtrack; The Killers covered "Four Winds" for their Spaceman EP; and Lil Peep's "Worlds Away" samples "Something Vague" while Young Thug's "Me Or Us" samples "First Day of My Life."
Bright Eyes' expansive catalog has traversed genre, sound, and countless players; unpolished demos or fuzzy folk, electrified rock or country twang. The sharp songwriting and musicianship is all anchored in Bright Eyes' singular ability to flip deep intimacy into something universal.