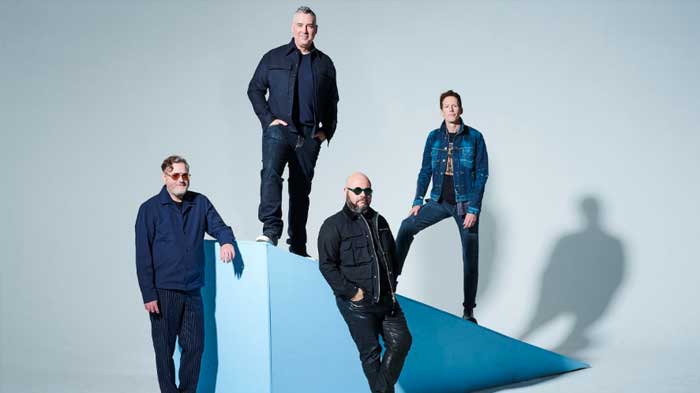 Barenaked Ladies (New Date)
with guests Gin Blossoms and Toad the Wet Sprocket
The Barenaked Ladies show previously rescheduled for June 5, 2021 has now moved to June 3, 2022. All previously purchased tickets will be honored at the new date, no new ticket purchase is needed. For more information, please visit HERE.
"At this time, the band also announces they are rescheduling their extensive Last Summer On Earth tour to 2022. All previously purchased tickets will remain valid for 2022. Check the routing and contact the original point of purchase for any questions" – BNL
---
"We were really hoping we'd be able to pull this off this summer, but for the safety of our fans, all the venue staff, bands and crew, we need to listen to best advice and postpone until next summer. We'll be back with the same lineup in almost all the same venues in 2021. We hope to see each and every one of you then. Be safe. Continue to Rock, and don't forget to Roll" – Barenaked Ladies
Following their critically acclaimed 2019 "Last Summer on Earth Tour", Barenaked Ladies is ready to hit the road again and bring out all the fan favorites that have built them a long-lasting career and worldwide fan base. The Toronto-based "cult fave" (Paste Magazine) —who have now sold over 15 million albums worldwide and earned multiple JUNO Awards and Grammy nominations— are also set to release new music in May of this year.
The tour will find Barenaked Ladies playing major venues all across North America, including stops at the Greek Theatre in Los Angeles, Red Rocks, Summer Stage in New York City, and more, with the tour finale in Toronto. These dates follow their string of shows in the spring throughout the UK, which will culminate with a sold-out show at London's legendary Royal Albert Hall.
This will be the 6th edition of the tour, founded by the band in 2012 – the year that the Mayan calendar predicted would be the last, hence the "Last Summer On Earth". Barenaked Ladies headline and bring some of their best friends and favorite bands along for a summer of good times, and of course, great music.
Formed in 1987 in the Arizona city of Tempe; Gin Blossoms' blockbuster 1992 album New Miserable Experience spawned four Top 40 hit singles ("Hey Jealousy", "Found Out About You", "Until I Fall Away" and "Allison Road"), sold more than 4 million units, and established the band as one of the top rock groups of that decade. More than two decades later, Gin Blossoms continue to tour performing fan favorites, while also releasing new music, building on their already extensive catalog.
Celebrating over 30 years as a band, Toad the Wet Sprocket continue to make music and tour with the same spirit of unwavering independence that fans fell in love with on Billboard-charting hits like "Walk on the Ocean", "All I Want", "Something's Always Wrong", and "Fall Down". The band shares a special kind of musical chemistry that can only come from years of creating music with friends from high school.