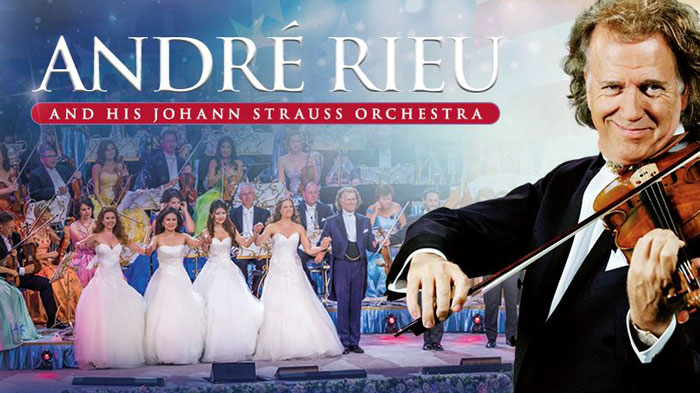 André Rieu
Originally scheduled for March 9, 2021. Global phenomenon André Rieu, the "King of Waltz", who has made classical music accessible to everybody, will bring his Johann Strauss Orchestra back to VyStar Veterans Memorial Arena in Jacksonville on March 9, 2021 as part of his U.S. tour.
Dubbed the Maestro of the Masses (New York Times), André Rieu will bring his 70-piece Johann Strauss Orchestra, the largest private orchestra in the world, the Platin Tenors and many international soloists for a fun, family-friendly and romantic evening. The audience can look forward to fantastic melodies from film, musical, opera and operetta as well as traditional music and of course they are invited to waltz the night away in an unforgettable evening of music and dance.
André Rieu went on to build an empire out of a worldwide classical music touring act. Around 110 people go on the road with him each year. In 2017/2018 his USA tour drew over 150,000 fans. He dreams of performing on the moon one day. André Rieu firmly believes that classical music is made for everybody to enjoy, not just for an elite. At his concerts you can see the audience laughing, weeping, singing, dancing in the aisles.